Favor Church is a vibrant and exciting church for imperfect people of all ages, from different backgrounds. Our Korea site will be launching next year and will be part of a global family that includes Brisbane, Australia, and Manila, Philippines.
Our church started in 2015, when Senior Pastors James and Kate Aiton, out of a great love for the Filipino people, moved from Australia to the Philippines and started a Connect Group in their condominium unit. This small group eventually grew into a community gathering in a small function room, which turned into our first official Sunday service at a bar in Ortigas Center. It was very raw, but we felt something special, and more people started coming in, meeting Jesus, and finding family.
From the beginning of our church, we've had a vision to plant churches in major cities across the world. In 2023, we're taking the next big step in the life of our church, planting our second church from the ground up in South Korea! This next chapter actually began two years when Pastors Woolim and Shiloah Ma joined the Favor team.
As a third-culture, Korean-American-Filipino family, the Mas have a heart for Korea and the generations of this great nation where Christianity is the top religion, but 70% of 20- and 30-year-olds have no desire for faith or religious affiliation. They've seen firsthand the aging church population and have a great desire to see the Korean people experience revival through Jesus.
This reality presents us with an opportunity to bring a different experience of church that people are hungry for: one that is relational, relevant, authentic, joyful, and Spirit-filled. We see this is a massive opportunity for Favor Church to bring to South Korea the family they may not realize they are looking for.
We're excited to turn pressure into praise, exhaustion into expectancy, judgement into joy, and fear into faith, freedom, and favor!
Our vision statement is simple: to know God and make him famous. Knowing God doesn't just mean knowing about God—it means having a real, intimate relationship with him. We desire to reach people across across the world with the good news of Jesus, helping them to encounter him in a real, authentic way. We're passionate about making God famous, and we believe we're called to plant churches in major cities across the Philippines, Asia, and the world—churches marked by passionate worship, inspired creativity, a hunger for God's presence, and the power of the Holy Spirit.
PRESENCE – God's presence is our ultimate pursuit. In everything, we're hungry for God to pour out his presence. We know that a moment in God's presence can change a person's life, and we're all about creating space for those moments.
PEOPLE – We're authentic, and accepting of all people. We want to be a genuinely welcoming church, and we value people over process. We call our people our 'Favor Fam' because that's what we are—a family. It's not perfect, but it's special!
PRAYER – We believe in the power of prayer. Everything we do is infused with passionate prayer and believing for God to move in power. We don't pray for victory, we pray from victory!
GENEROSITY – We're generous in everything. God has been so generous with us, so we live generous lives. It's not just about money, but every other aspect—our time, our words, our service. We live life with an open hand. Generosity isn't something we do, it's who we are.
CREATIVITY – In the beginning, God created. The message stays the same, but the method is always changing. We're passionate about being creative in everything we do, and we believe God has anointed us to reach people through our excellence and creativity.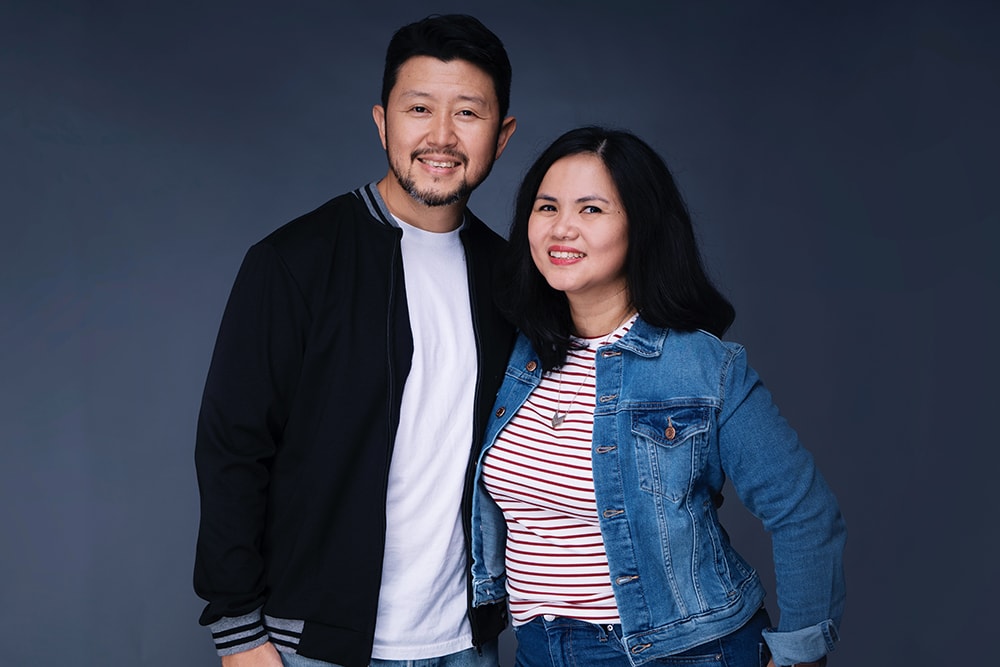 Woolim and Shiloah Ma are the Lead Pastors of Favor Church Korea.
Born in Seoul, Woolim moved to the Philippines at the age of two with his parents, both Korean missionaries and scholars. As he grew older, he moved back and forth between the Philippines and the United States until finally settling back in Manila to pursue full-time ministry.
Ever since their first trip to Korea together after they got married in 2008, Woolim and Shiloah have grown more and more in love with Korea, and felt a burden for the Korean people. Both came from Christian homes and shared a similar storyline: raised, rebelled, redeemed. Both recognized the beginnings of that story in the 2nd- and 3rd-generation Korean churchgoers they met or observed, reluctantly present at Sunday services and church activities. The passionate faith of their fathers and mothers was slowly disappearing in the next generation.  
It was on their last trip to Seoul together before the COVID-19 lockdowns that they both had the thought: "Korea needs a church like Favor. Someone should start Favor in Korea." Little did they know that the "someone" would be them. A few weeks after their trip, Senior Pastor James Aiton asked them if they would consider starting Favor Church in Korea. It was a yes that would begin the long process of praying, preparing, and patiently waiting out the pandemic. In the meantime, Woolim has been leading Favor Church's people and pastoral ministries as an executive pastor, and preaching at our Sunday services, as well as being one of our Favor College teachers. Shiloah has also been a part of the team, actively helping out in church communications as she oversees our church website.
In 2023, after over three years, their homecoming and adventure will begin. They bring with them their complementary giftings, their love of people and stories, and their two beautiful children—Ella and Jacob.